Get started in minutes with our intuitive editor
Connect with 5,000+ of the web's top apps, including the critical business tools you use every day.
Build Zaps—Zapier's automated workflows—directly in the intuitive drag-and-drop editor. No code needed!
Start automating in just a few clicks, and perform up to 100 actions in a single Zap.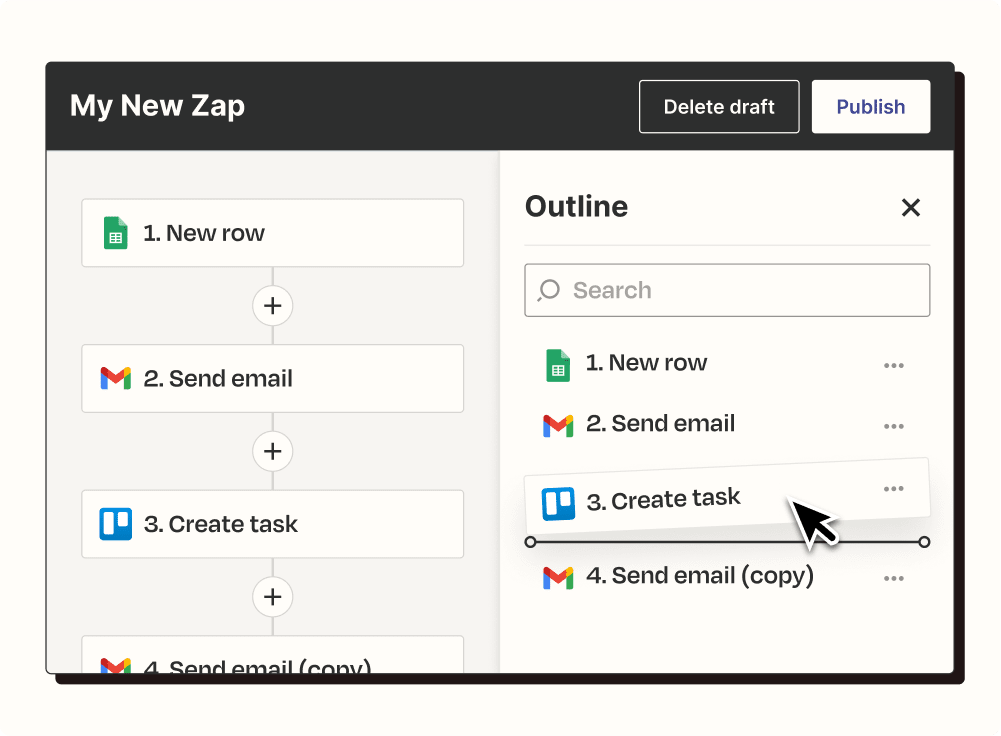 Build powerful Zaps without limits
You know your business, so you should make the rules. Create flexible automations that perform different actions based on if/then logic.
Customize your Zaps with webhooks. Receive data from any service or send requests to any URL—without writing code or running servers.
Cover all your bases. Don't see a business app you need among Zapier's 5,000+ integrations? Build your own—for free.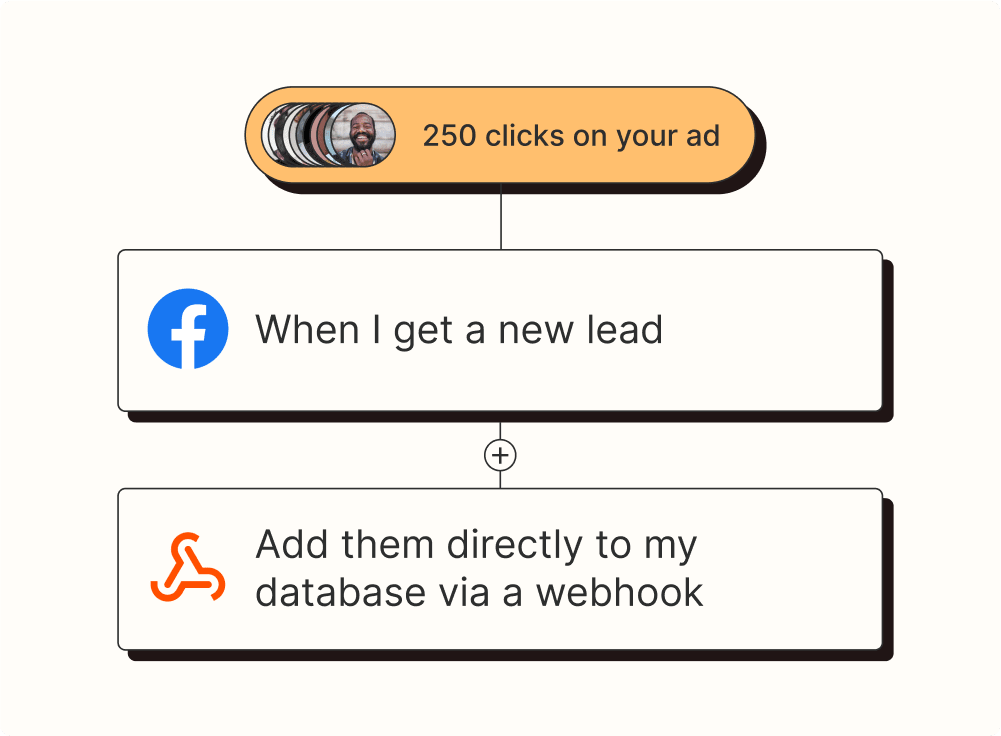 Empower your entire organization
Shared workspaces
Easily collaborate on shared Zaps and troubleshoot errors when team members are out of office.
Advanced permissions
Securely manage your account with Super Admin permissions. Add or remove users with confidence.
Alerts for business-critical Zaps
Set your error notification frequency so the right team members can fix errors right away.
Secure logins for the whole company
Enable single sign-on (SSO) for teams using SAML 2.0 identity and access management (IAM) providers.
Premier customer support
Get the most value out of your account with a dedicated Customer Success Manager and live chat support.
No compromises on your data security
Zapier is independently audited every year. Check out our 2022 SOC 3 report and request our SOC 2 report for more info.
Unlock automation across every team